Antius Ascending is a young adult dystopian series set in post-apocalyptic America. It is comprised of two novels and three short prequels, which are best enjoyed after the novels.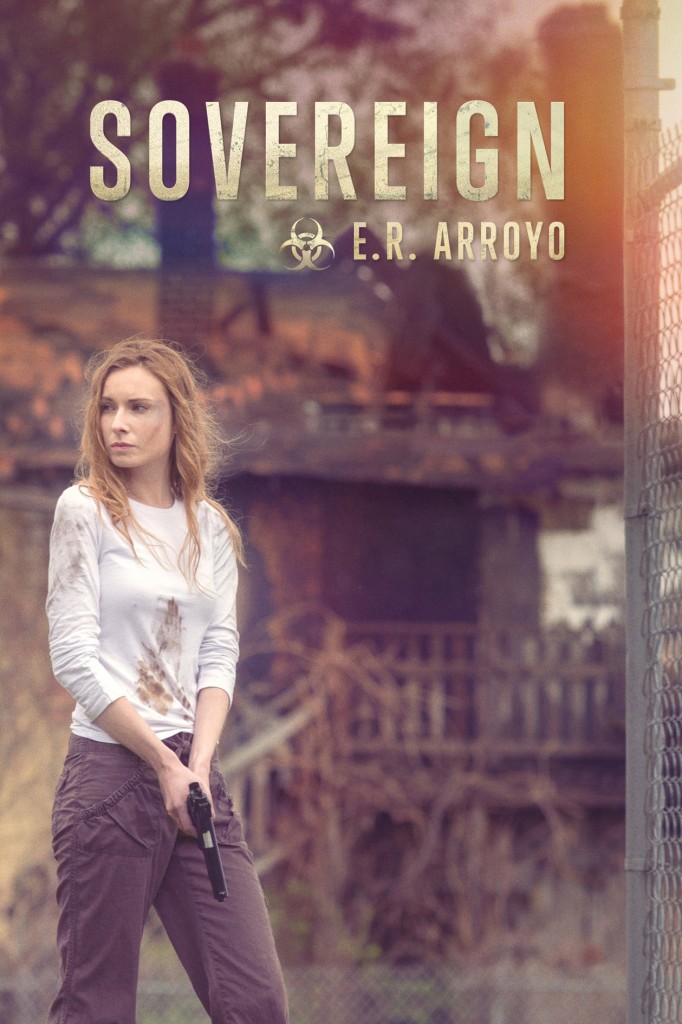 Sovereign (Book 1)
Chemical warfare has obliterated most of the world, including America, and the survivors have turned into feral beasts, save one colony, Antius, the last remnant of civilization. Seventeen-year-old Cori (aka Citizen 1206) only longs for wide open spaces and freedom. But Antius has no use for such things, just mindless drones to serve in a place with walls, fences, and laws. A lot of laws, which Cori constantly breaks. So she's spent years plotting her escape, which is the only thing that will save her from the colony's deranged leader, Nathan. She isn't looking to be a hero, and she certainly isn't looking to fall in love, but she just might do both.
Audiobook on Audible and iTunes!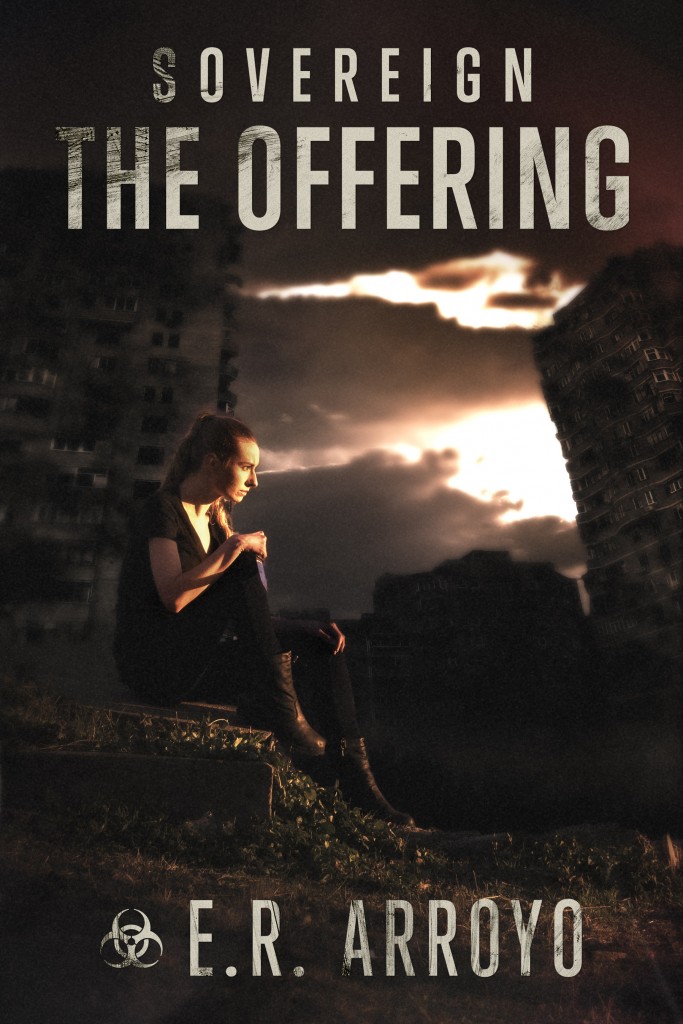 Sovereign: The Offering (Book 2)
Consumed by guilt from a war she started, Cori faces the aftermath of her destruction. The Mercy colony is in shambles as infection spreads and Dylan struggles to find a cure before it's too late. Cori's love and loyalties are put to the test when he asks her for the unthinkable. Now faced with impossible decisions, Cori must risk her friends and everything she's ever cared about in order to put things right. She'll go to unimaginable lengths to save the innocent, no matter the cost.
Sovereign: The Prequels Box Set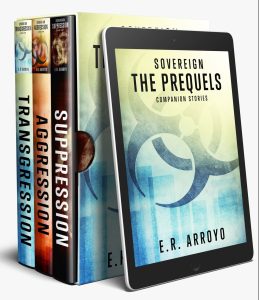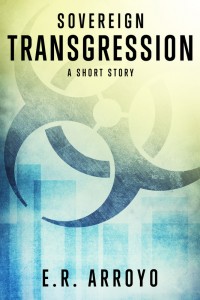 Sovereign: Transgression (Short Story/Prequel)
There is nothing that can drive a man like the need to be acknowledged. There is nothing as dangerous as the desire to be appreciated, if not loved. There is nothing as complicated as family.
Before there was Antius, before there were mind-altering drugs, and before there was Corinne Cole, there was Nathan Burke and his colossal Transgression.
Transgression delivers the must-read story of the fall of civilization through the eyes of Sovereign's most-hated villain. It is the first of three short prequels to the bestselling Antius Ascending Series and is best enjoyed as a sequel.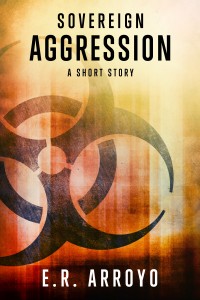 Sovereign: Aggression (Short Story/Prequel)
When the chemical warheads that ended the world began to fall, veterinary student Karen was able to find shelter, where she remained underground for years. But there were other less fortunate souls who had no choice but to expose themselves to Earth's new, toxic atmosphere. Now referred to as savages, these people are far more animal than human. Luckily, Karen's got instincts for humans and animals alike.
Karen and her team have set up in The City to work with the savages, not only in attempt to peacefully reunite the aggressive males and females with their normal human children, but also give the offspring a genuine chance to thrive. After years of work, the kids give her glimpses of hope for what she's doing there. She second-guesses every decision but knows she's making a difference when she witnesses a young boy blossom. He is the key to everything she's been working toward. Brave, smart, and a little bit cocky, the boy could become the bridge between the people and the savages. She calls him Tyce…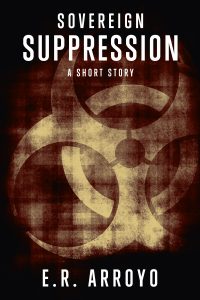 Sovereign: Suppression (Short Story/Prequel)
Citizen 647, also known as Titus, has always had questions. Now that he's no longer in Underage and has become a trainee for The Guard, his life has become even less of his own, his newly implanted access chip a constant reminder. He sees the people around him fading into a depressing oblivion that he wants nothing to do with.
After a major injury during a training exercise, Titus quickly discovers that if he wants to survive, he's going to have to learn how to fake a lot of things. With near-constant pain and mounting anger, Suppression must be mastered. The problem is, he's finally found something in Antius he truly wants…and it's illegal to have her.
Short Stories / Anthologies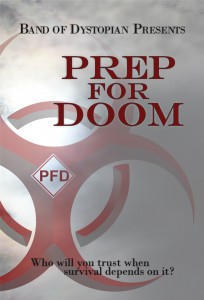 PREP FOR DOOM
(Managing editor and co-author ER Arroyo)
From the imaginations of twenty authors of dystopian and post-apocalyptic fiction comes PREP FOR DOOM – an integrated collection of short stories that tell the tale of a single catastrophe as experienced by many characters, some of whom will cross paths.
What begins with a seemingly innocuous traffic accident soon spirals into a global pandemic. The release of Airborne Viral Hemorrhagic Fever upon New York City's unsuspecting populace brings bloody suffering within hours, death within a day, and spreads worldwide within a month.
An online community called Prep For Doom has risen to the top of a recent doomsday preparation movement. Some have written them off as crazy while others couldn't be more serious about the safety the preppers could provide in a global disaster. But when AVHF strikes, their preparation may not be enough to save them.
From authors Laura Albins, ER Arroyo, Amy Bartelloni, Brea Behn, Casey L. Bond, TK Carter, Kate Corcino, Harlow C. Fallon, Kelsey D. Garmendia, Caroline A. Gill, DelSheree Gladden, John Gregory Hancock, Casey Hays, Kate L. Mary, Jon Messenger, Monica Enderle Pierce, Cameo Renae, Hilary Thompson, Yvonne Ventresca, and Megan White.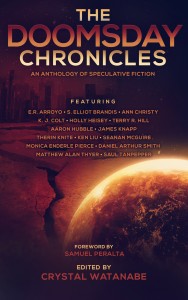 THE DOOMSDAY CHRONICLES
Doomsday. The end of the world as we know it. Some say it will end in fire, some say in ice. Some say it will end with a bang, some with a whimper.
In this title in the acclaimed Future Chronicles series of speculative fiction anthologies created by award-winning author Samuel Peralta, fifteen authors confront the Apocalypse, the end of days, the undiscovered country from which no traveler returns.
The Doomsday Chronicles features stories by Hugo, Nebula and World Fantasy award-winning and bestselling authors Ken Liu (the Dandelion Dynasty series), Seanan McGuire (the InCryptid series), plus thirteen more of today's top authors in speculative and science fiction.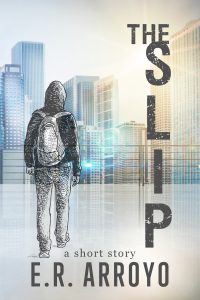 THE SLIP  (short story)
Enemies have arrived but no one can see them. Like wind, they sweep over the planet with no visible trace besides seemingly self-inflicted human carnage. When the government warns of an impending attack, Dean has one goal—find his sister and save her from the invasion. The problem is, her mind has already been invaded.

This short story originally appeared in The Doomsday Chronicles, an anthology from Samuel Peralta.