Author of Young Adult & Speculative Fiction 
Thanks for checking out my website! My series, Antius Ascending, is comprised of two novels and three short stories. The novels, Sovereign and The Offering, are a complete duology, and the shorts are companion stories that take place prior to Sovereign but are best enjoyed as sequels. You'll also find my short stories "Martial Law" in Prep For Doom and "The Slip" in The Doomsday Chronicles. Hope you enjoy!
Join my mailing list to get first-look details on upcoming books and projects.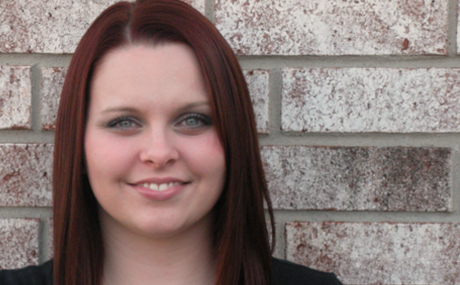 AUTHOR E.R. ARROYO
E.R. Arroyo is the author of YA dystopian series, Antius Ascending, and co-founder/owner of Band of Dystopian Authors and Fans, a Facebook community, blog, and company that champions dystopian, apocalyptic, and post-apocalyptic fiction. E.R. is passionate about books, music, and her family, and she loves to talk shop with other authors and with her readers.
Author of…
Antius Ascending Series
Sovereign (Book 1)
Sovereign: The Offering (Book 2)
Sovereign: Transgression (Short Story/Prequel)
Sovereign: Aggression (Short Story/Prequel)
Sovereign: Suppression (Short Story/Prequel)
Anthologies
"Martial Law" in Prep For Doom
"The Slip" in The Doomsday Chronicles
Creator of…
Band of Dystopian Authors & Fans
Facebook group, blog, and company created by ER Arroyo and Cheer Stephenson Papworth to give authors and readers of dystopian, apocalyptic, and post-apocalyptic fiction a place to bond, converse, and promote books in our shared interests in these types of fiction. The group's thousands of members consist of hundreds of authors, and our numbers are growing daily. It's a great place to hang out! Please check us out and jump in on some of the fun things going on.
Prep For Doom
Prep For Doom is a unique anthology that was born out of the camaraderie that exists among the authors of BOD. It all started with a discussion, bouncing ideas around in a group thread. What we wound up with was an anthology that told an interconnected story via chapters by individual authors (20 of us), each from different character perspectives of the same apocalyptic event. We're all so proud of this project, and it was my great privilege to have been the project lead and managing editor of this book.
From the imaginations of twenty authors of dystopian and post-apocalyptic fiction comes PREP FOR DOOM – an integrated collection of short stories that tell the tale of a single catastrophe as experienced by many characters, some of whom will cross paths.
What begins with a seemingly innocuous traffic accident soon spirals into a global pandemic. The release of Airborne Viral Hemorrhagic Fever upon New York City's unsuspecting populace brings bloody suffering within hours, death within a day, and spreads worldwide within a month.
An online community called Prep For Doom has risen to the top of a recent doomsday preparation movement. Some have written them off as crazy while others couldn't be more serious about the safety the preppers could provide in a global disaster. But when AVHF strikes, their preparation may not be enough to save them.
Doomsday. The end of the world as we know it. Some say it will end in fire, some say in ice. Some say it will end with a bang, some with a whimper.
In this title in the acclaimed Future Chronicles series of speculative fiction anthologies created by award-winning author Samuel Peralta, fifteen authors confront the Apocalypse, the end of days, the undiscovered country from which no traveler returns.
The Doomsday Chronicles features stories by Hugo, Nebula and World Fantasy award-winning and bestselling authors Ken Liu (the Dandelion Dynasty series), Seanan McGuire (the InCryptid series), plus thirteen more of today's top authors in speculative and science fiction.