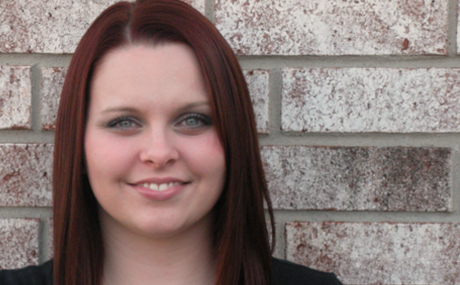 Author E.R. Arroyo
E.R. Arroyo is the author of YA dystopian series, Antius Ascending, and co-founder/owner of Band of Dystopian Authors and Fans, a Facebook community, blog, and company that champions dystopian, apocalyptic, and post-apocalyptic fiction. E.R. is passionate about books, music, and her family, and she loves to talk shop with other authors and with her readers.
Author of…
Antius Ascending Series
Sovereign (Book 1)

Sovereign: The Offering (Book 2)

Sovereign: Transgression (Short Story/Prequel)

Sovereign: Aggression (Short Story/Prequel)

Sovereign: Suppression (Short Story/Prequel)
Anthologies
"Martial Law" in Prep For Doom

"The Slip" in The Doomsday Chronicles 
Creator of…
Band of Dystopian Authors & Fans
Facebook group, blog, and company created by ER Arroyo and Cheer Stephenson Papworth to give authors and readers of dystopian, apocalyptic, and post-apocalyptic fiction a place to bond, converse, and promote books in our shared interests in these types of fiction. The group's thousands of members consist of hundreds of authors, and our numbers are growing daily. It's a great place to hang out! Please check us out and jump in on some of the fun things going on.
Prep For Doom
Prep For Doom is a unique anthology that was born out of the camaraderie that exists among the authors of BOD. It all started with a discussion, bouncing ideas around in a group thread. What we wound up with was an anthology that told an interconnected story via chapters by individual authors (20 of us), each from different character perspectives of the same apocalyptic event. We're all so proud of this project, and it was my great privilege to have been the project lead and managing editor of this book.  
Subscribe to my mailing list to be the first to see updates with new content, upcoming releases, teasers, sales, and giveaways.
Visit the "Books" page to find links and information about all of my books and stories.