The Doomsday Chronicles
The Doomsday Chronicles is finally here! The launch price of only $0.99 will NOT last, so grab your copy now before it goes to full price. An incredible collection of stories, featuring yours truly, me! <3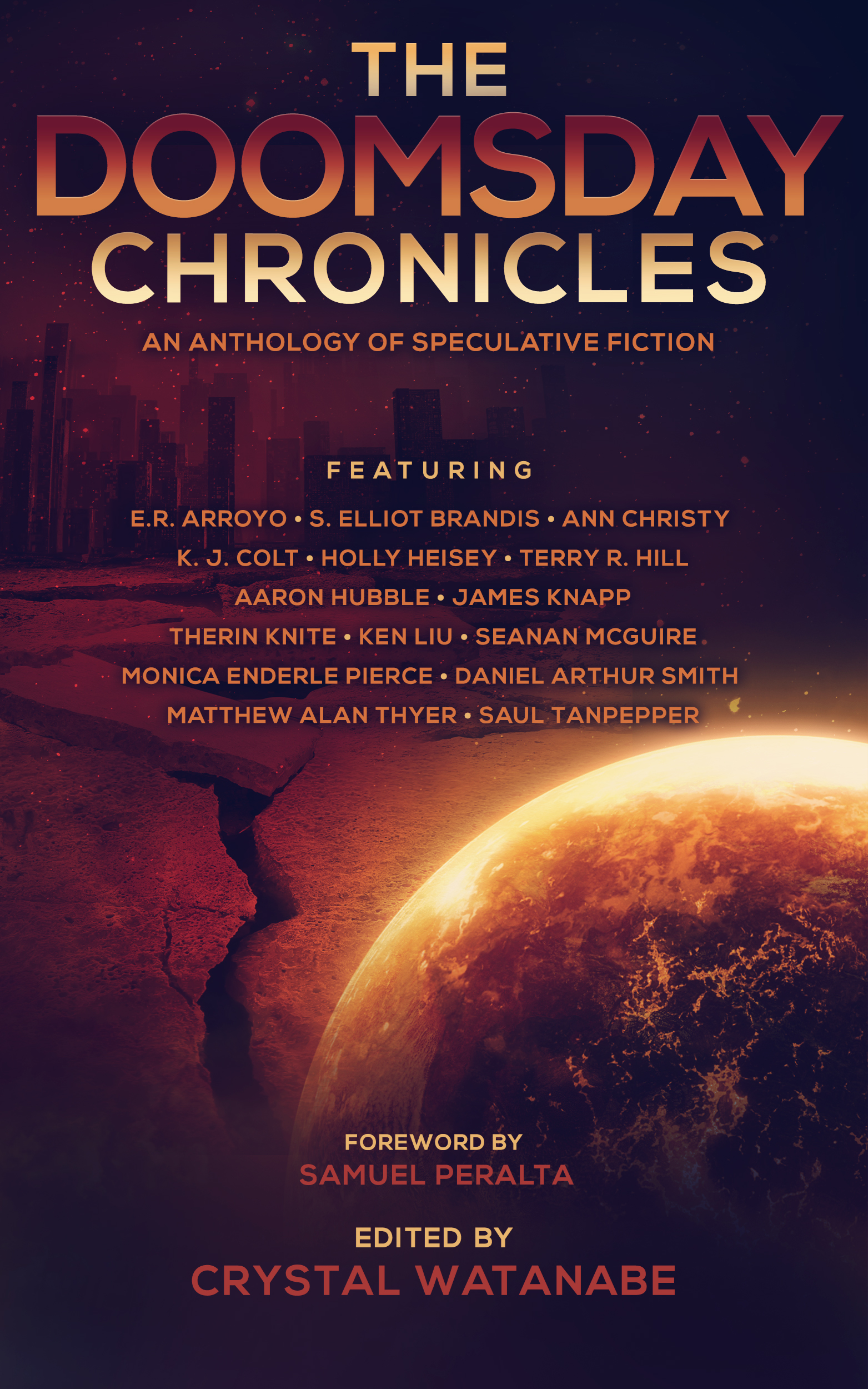 &nbsp
Doomsday. The end of the world as we know it. Some say it will end in fire, some say in ice. Some say it will end with a bang, some with a whimper.
In this title in the acclaimed Future Chronicles series of speculative fiction anthologies, fifteen authors confront the Apocalypse, the end of days, the undiscovered country from which no traveler returns.
The Doomsday Chronicles features stories by Hugo, Nebula and World Fantasy award-winning and bestselling authors Ken Liu (the Dandelion Dynasty series), Seanan McGuire (the InCryptid series), plus thirteen more of today's top authors in speculative and science fiction.
 "The Slip" by E.R. Arroyo
Here's the low down on my story in the book:
Enemies have arrived but no one can see them. Like wind, they sweep over the planet with no visible trace besides seemingly self-inflicted human carnage. When the government warns of an impending attack, Dean has one goal-find his sister and save her from the invasion. The problem is, her mind has already been invaded.
Limited Time Price: $0.99