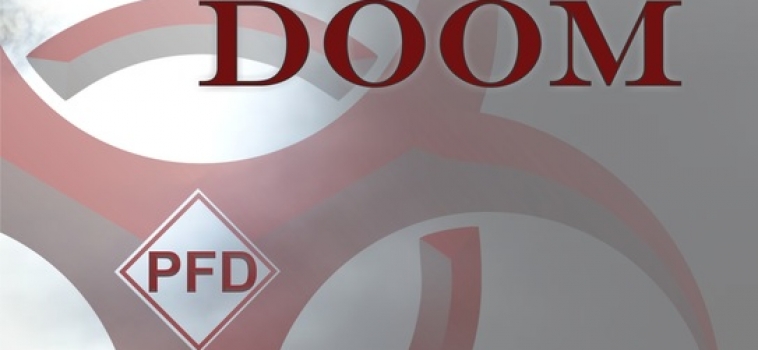 I'm thrilled to tell you about this project! Since around the new year, I've been putting insane hours into this and I'm so proud that we are almost done. Nineteen other authors and I have put together this incredible book, an anthology like none of us have seen before. A cohesive story wherein each story is a chapter, a piece of the overall tale. Check it out!
From the imaginations of twenty authors of dystopian and post-apocalyptic fiction comes PREP FOR DOOM – an integrated collection of short stories that tell the tale of a single catastrophe as experienced by many characters, few of whom will ever meet.
What begins with a seemingly innocuous traffic accident soon spirals into a global pandemic. The release of Airborne Viral Hemorrhagic Fever upon New York City's unsuspecting populace brings bloody suffering within hours, death within a day, and spreads worldwide within a month.

An online community called Prep For Doom has risen to the top of a recent doomsday preparation movement. Some have written them off as crazy while others couldn't be more serious about the safety the preppers could provide in a global disaster. But when AVHF strikes, their preparation may not be enough to save them.

Source: ER Arroyo Backup